Box Office: 01253 725 331
Ticket to Paradise (12A)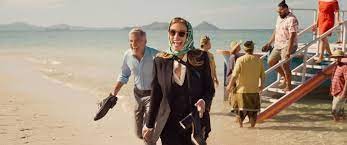 George Clooney & Julia Roberts reunite on the big screen in a romantic comedy about the sweet suprise of second chances.
The Academy Award winners star as exes who find themselves on a shared mission to stop their lovestruck daughter from making the same mistake they once made.
Kaitlyn Denver co-stars as their daughter Lily, who has met the love of her life during her post-graduation trip to Bali.
The exotic Indonesian island becomes the setting for an awkward, accident-filled family reunion where the warring parents must finally set aside their differences if they're to prevent Lily from marrying a man she's just met.
Dirested by Ol Parker.
---