Box Office: 01253 725 331
Bullet Train (15)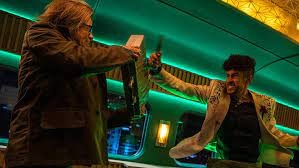 Five assassins find themselves on a fast moving bullet train from Tokyo to Morioka with only a few stops in between. They discover their missions are not unrelated to each other.
Directed by David Leitch.
Starring Brad Pitt, Sandra Bullock, Joey King, Brian Tyree Henry, Aaron Taylor-Johnson & Zazie Beetz.
---