Box Office: 01253 725 331
After Love (12A)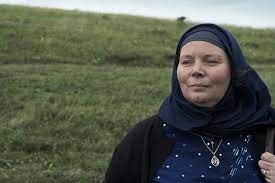 Set in the port town of Dover, Mary Hussain suddenly finds herself a widow following the unexpected death of her husband. A day after the burial, she discovers he has a secret just twenty-one miles across the English Channel in Calais.
Directed by Aleem Kahn.
Starring Joanna Scanlan.
Showing as part of the Fylde Film Society's 2022 Season, with tickets only available to purchase in person, on the evening of the performance.
---