RoH: The Nutcracker 2018 (12A)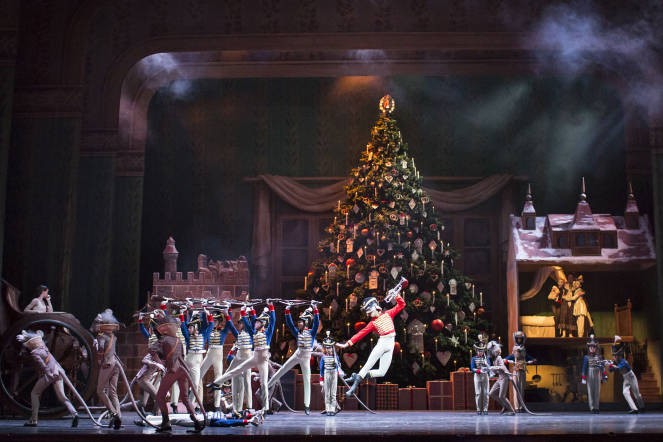 The Royal Ballet.
Clara is given an enchanted Nutcracker doll on Christmas Eve. As midnight strikes, she creeps downstairs to find a magical adventure awaiting her and her Nutcracker.
The magician Drosselmeyer transforms the drawing room for a battle between mice and toy soldiers. During the battle, Clara saves the Nutcracker's life - so breaking a magical spell that turned him from a boy to a toy - and the Mouse King is defeated. In celebration, Drosselmeyer sweeps Clara and the Nutcracker off to the Kingdom of Sweets, where they meet the Sugar Plum Fairy and take part in a wonderful display of dances. The next morning, Clara's adventures seem to have been more than just a dream.
Peter Wright's interpretation of The Nutcracker has been enchanting children and adults alike since its first performance by The Royal Ballet in 1984. Lev Ivanov's 1892 ballet combined with Tchaikovsky's sumptuous, iconic score are presented in a festive period setting with vivid designs to make this a charming and magical production.
---