RoH: La Traviata 2019 (12A)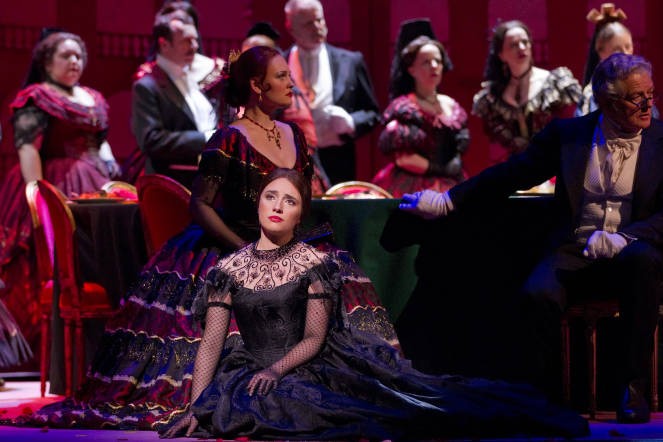 The Royal Opera.
Alfredo Germont and the courtesan Violetta Valéry fall in love at a party in Violetta's Paris salon. Alfredo is determined to cure Violetta of her tuberculosis, and the couple leave Paris and begin a contented life in the country. But Violetta's happiness is destroyed when Alfredo's father Giorgio Germont pays her a visit.
Violetta's scandalous relationship with Alfredo is jeopardizing Giorgio Germont's daughter's engagement, and Germont persuades Violetta to leave his son. Heartbroken, Violetta promises not to tell Alfredo why. Alfredo is stunned when Violetta disappears, and decides she must have left him from self-interest. He confronts her at a Paris party and leaves her. Only when Violetta is dying does he learn the truth.
Verdi based La traviata on Alexandre Dumas fils's novel and play La Dame aux camélias, inspired by the life and death of the real Parisian courtesan Marie Duplessis. Verdi offered a more complex and sympathetic portrayal of his heroine than Dumas, highlighting Violetta's noble nature and her devotion to Alfredo. La traviata had an initially lukewarm reception, but after Verdi revised the work in 1854 it became enormously successful. It is currently the most performed opera in the world, and the role of Violetta a favourite for many star sopranos.
---