RoH: Queen of Spades (12A)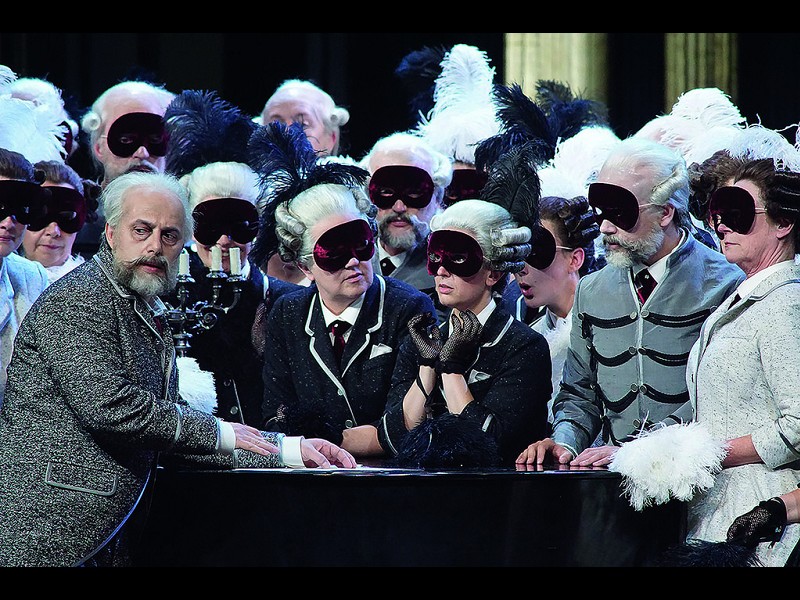 The Royal Opera.
The penniless soldier Gherman has fallen in love with Liza, even though she is engaged to his friend Yeletsky. Gherman learns that Liza's guardian the Countess knows a winning three-card formula. Gherman determines to wrest the secret from the Countess, gain a fortune through gambling and marry Liza.
Gherman and Liza admit they love each other, and Gherman persuades Liza to let him into the Countess's room. But when he tries to wrest the Countess's secret from her, she dies of fright. The following evening, the Countess's ghost appears to Gherman. She commands him to marry Liza and tells him the 'secret of the three cards'. But will this help Gherman satisfy his desires or drive him further towards madness?
Tchaikovsky began work on The Queen of Spades in 1889. He based it on a short story by Alexander Pushkin, one of his favourite writers. He and his brother Modest (his co-librettist) dramatically altered Pushkin's plot, turning Gherman from a cynical opportunist into an ardent lover and Liza into a tragic figure. Tchaikovsky put a great deal of work into the opera's premiere at St Petersburg's Mariinsky Theatre in 1890, and was thrilled by its success.
---